2014 Hilliard Crossing Walk-A-Thon Make your mark!
Walk-A-Thon Date: Friday, September 26th
Collect Donations and Support Our School!
Online Credit Card Donations visit:
https://www.localevelevents.com/events/details/885
For more information, View the Flyer
Market Day orders due online by 11pm Thursday, September 18.  Hilliard Crossing account number is 17683.  Pick-up date is Tuesday, September 23 from 5:00-6:00.  Help support HCR by ordering restaurant quality food at discount prices!
Hilliard Crossing Spirit Night at the Little Ice Cream Shoppe!!
Tuesday, September 16th – ALL DAY
Stop by and enjoy a sweet treat with some Crossing friends.
Registering each Spring is necessary to participate in the program.  If you haven't registered your Kroger Plus Card since April, please take a few minutes to do that today and ask your friends, families and neighbors to do the same. If you have registered since April, just send in proof and you will be entered into the contest. Thank you for your participation!Turn in proof of registration (Screen Print or Kroger Receipt) with the name of your child/children and teacher(s) to the school office by Friday, Sept. 12th.
For questions, contact: abeal@wideopenwest.com, greganchik@gmail.com or christineamason@aol.com
For more information,  Kroger Sept 2014 Sign up for Flyer Website!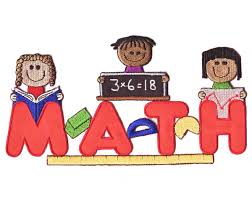 In response to a November 2013 parent survey asking parents what type of information and help was needed with regards to elementary math, Hilliard City Schools has created a parent website.  Parents asked questions about the curriculum being taught and why it was "different" from when they learned how to add, subtract, multiply and divide.  This website is meant to give parents some background on why different methods are taught at each grade level.  It will also show video examples of ways parents can work with students at home to help alleviate homework stress. more